Why Add Infrared To Your Services?
Free content from Ray-Tech Infrared Corp.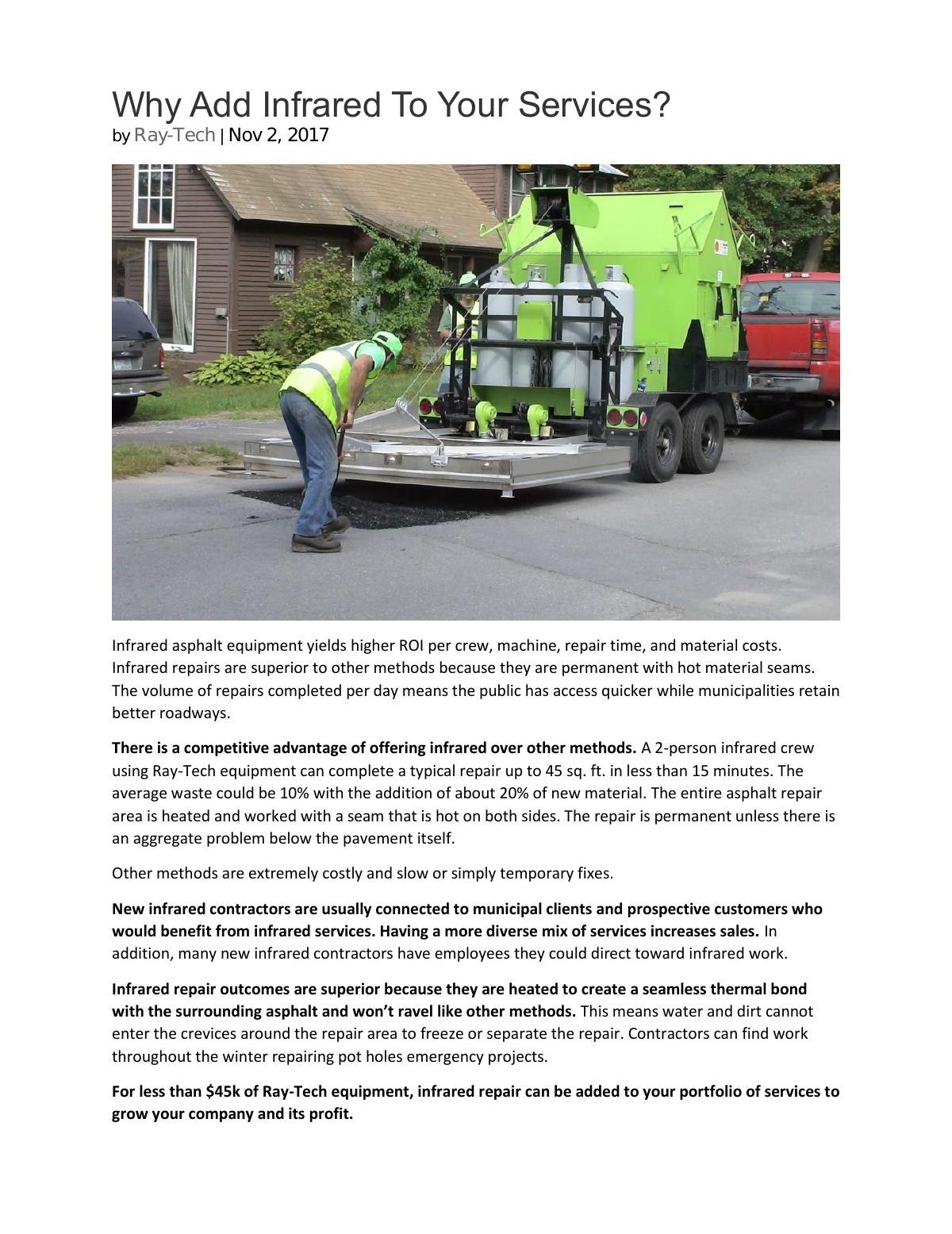 Infrared asphalt equipment yields higher ROI per crew, machine, repair time, and material costs. Infrared repairs are superior to other methods because they are permanent with hot material seams. The volume of repairs completed per day means the public has access quicker while municipalities retain better roadways.